"The greatest adventure series of all time."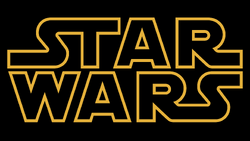 Star Wars is a science fiction franchise comprised of many films, novels, comics, games, toys and TV series'. It is a fictional universe created by George Lucas. Star Wars was partially canonised in the novel Another Day, Another World with the introduction of Darth Sidious and the Star Wars universe.[1]
See also
External links
References
Ad blocker interference detected!
Wikia is a free-to-use site that makes money from advertising. We have a modified experience for viewers using ad blockers

Wikia is not accessible if you've made further modifications. Remove the custom ad blocker rule(s) and the page will load as expected.